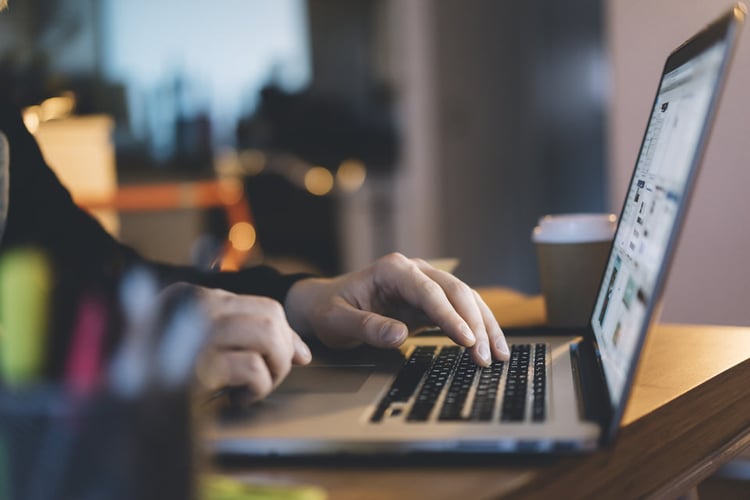 As AV projects become larger and more complex, they require even higher levels of thoughtful project and crew management. The introduction of the right smart technology solutions may allow AV teams to better manage growing crew member numbers, the search for crew members with specialized skills, and evolving project needs.
We sat down with Wallace Johnson, VP of Business Development at Mertzcrew and 15 year veteran executive in the AV industry to share with us his thoughts on the state of the industry, along with how growth focused AV teams are implementing smart solutions to tackle their biggest challenges -- from meeting sky-high client expectations to coordinating large numbers of contractors.
1. Bradley A. Malone, PMP, a senior instructor for InfoComm University™ has said that AV projects are becoming more complex
,

requiring a greater focus on project management. Have you noticed clients these days expect more out of live event companies on projects?
Definitely. Many of them see event photos on the web, they see the various award shows, Apple and Microsoft events. Everybody wants to make their event bigger, make their event cooler, and so clients are leaning on their live event partners to design and create a better experience for their attendees.
2. As projects grow in size and complexity, how do you find and qualify the right people to add to the project.
I think as projects grow in size and complexity, finding and qualifying the right people to put on that project is probably one of the biggest challenges in the industry.
Many times, freelancers start working with companies based on word-of-mouth or a friend of a friend but it's generally a referral from someone they trust and know, based on doing projects with people that they trust and know. So as projects get bigger and more complex, depending on a company's experience -- if they haven't done this type of project -- then they're relying heavily on referrals and on trying to find and network with people who have experience in delivering the type of project that's in front of them.
Only recently are you seeing systems that track project work history performance and allow individuals to manage their own profiles. I think that LinkedIn has helped but even still, it doesn't give a performance review on the quality of work the individual has done -- so this piece of it is still a big challenge because a lot of the tools and systems in the field don't help you really find and qualify those people. You can find them on LinkedIn but you're not connected to them, so now you have to wait for a connection. At the same time, you're trying to get proposals out the door and get a deliverable scope to a client, so you want to engage those people as early as possible. Knowing where those resources are, the type of work they've done, and the quality of that work is critical information.
3. Between reserving venues, coordinating and marketing events, clients have a lot on their plates too. Would you say audio visual arrangements are usually near the bottom of a client or event planner's to-do list?
I think if you asked me this question 3 years ago, I would say AV probably ranked close to dead-last when it came to a planner's priority. I think the first priority was to get the event idea and concept out there, second was to find a venue to hold the event, third would be to market the event, and fourth would be to come up with the F&B arrangement for the event to make sure you can feed everybody within the budget. After all of that, planners will begin to get into AV details in line. But nowadays, I feel this has definitely changed, mainly because technology to deliver the content plays such a big role in the overall event experience.
From mobile apps to social media, virtual reality, and gamification, clients are trying to keep attendees engaged at their conferences. No longer can they show up, have a good meal and call it a good day. If there's a bad technology experience it definitely puts a damper on the event.
And so when it comes to the to-do list now, during the event idea and concept, planners are engaging live event companies, producers, agencies earlier in the process and then they're formulating a plan to incorporate technology into all aspects of the event. For example, at InfoComm this past year, they used beacon technology to track booth engagement at the show.

4. Last minute projects must be especially challenging when clients make large-scale technology requests.
Last minute project needs from a technical aspect, to me, really depends on the budget. If it's a last minute request in the live event world we'll typically say "you can pull off any event with time and money." So at that point if you're short on time, the money's has to be there.
Do they pose a challenge? Absolutely. Does it pose a challenge without knowing a budget? Even more so. If the client has the right budget, then the resources are generally attainable. It's just a matter of at what cost and what can you bill to make it worth your effort.
5. How much advance notice is usually given for lining up and coordinating crews on projects?
As far as advance notice, my philosophy has always been as soon as you're aware of your event you should start penciling in your crew. You don't know if the sales cycle will be long or very short -- so either way you want to be as prepared as possible and have all of your crew resources lined up to execute that event.
So as soon as you hear about an event, whether it's two weeks out, three months out, or four years out, you want to get in touch with the resources that you want on that project and get them to pencil you in on their calendar. Also always ask for the first right of refusal, so "hey, if something comes up that you need to book can you give me a call before you take that gig," so that way you know if that resource is now no longer available over those dates.
6. What does that shortened time frame do for the project management side of things a far as coordinating AV crews?
A shortened time frame is just that, on the project management side of things and coordinating crews, the shorter the time frame the less amount time you have to get your crew lined up. So, as I said prior, if you start lining them up as early as possible, even with the shortened time frame, you're ahead of the curve as much as you can be with the notice you've been given. Like I said, don't wait until the proposal is signed, or you're given verbal confirmation--as soon as you're aware of what resources are being quoted in the project -- get those resources penciled in and go from there.
7. Have you noticed an upturn in companies turning to AV contractors to fulfill specialized tasks on short-notice?
I don't think I've noticed an upturn -- and the reason I say that is live event companies have been working with contractors forever. And I would say some live event companies work with a majority of contractors just because there are more positions to fill on a project than there are full time and part time employees.
So I wouldn't call it an upturn, that's just been our way of life. The gig economy is nothing new to the live event world or the AV world. It's always been there. It's always thrived.
8. As crew needs grow and contractors are hired on for projects, what administrative tasks take up the most time?
In setting up a contractor properly you need to get their company info, review and verify insurance details of general liability and workers comp and for each project execute a contract of the working relationship for that project.
Once the actual project is complete you're then waiting on invoices. With contractors constantly on-the-go, gig to gig, you may get an invoice the next day, the next week, and in some cases I hear, the next month just because contractors are so busy, or they emailed it, thought it went through and then they're wondering why they haven't been paid yet.
For smaller organizations this may be managed by one person and if they're not doing a lot of projects or working with a lot contractors this may not be as tedious. However for mid-size to enterprise scale businesses managing this process with multiple people, the task of executing contracts per project and tracking invoices can be extremely tedious when dealing with a large volume of projects and even a limited amount of contractors.
9. What opportunities do AV operations have to lighten their administrative workloads in order to schedule and coordinate AV crews more efficiently?
Scheduling & Staff management platforms are helping in this area but you need one that is focused on the AV industry. A cloud based solution, that's mobile, allows you to understand the availability of your resources, allows you to communicate with your team, set up various schedules in an automated way, with updates and changes being pushed to staff automatically throughout the platform. Along with this you want it to have the ability to capture the actual hours of the working crew so this can be imported or entered into your payroll system.
10. Bigger, complex projects must also mean more crew coordination challenges. Technology has made communications between employers and employees easier in many industries. How has the AV industry either kept up or fallen behind in this area?
I think technology has kept us ... maybe not so much behind, but not cohesive. As a contractor or part-time employee, you work with different organizations to coordinate projects but there's not one great tool that everybody uses outside of email & text. The industry has kept up in finding technology solutions but those solutions are different for everyone and how they use them is different. If anything, I think SaaS technology has hurt the industry because there's too many tools out there for how teams can communicate on projects. This is why you still see many people still using email and text messaging as their primary communication tools because they're pretty universal.
Topics: Crew Management & Scheduling, AV Industry Pro Sessions