eBook:

Scaling Crew Management

This guide will show you which growth-driven strategies AV companies use to successfully scale their crew management processes so that you can apply them within your organization, take on more projects than ever before, and acheive sustainable long-term growth.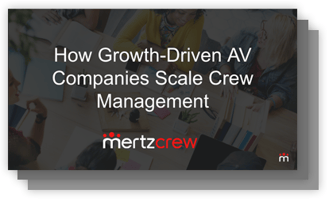 Key Takeaways:
7 Questions to assess the strength & scalability of your current processes
Signs your crew management process is not scalable
Key indicators to identify your ideal, growth-driven crew management solutions
Advice from industry experts, & more!
Fill out the form to get your complete guide of insider tips to help your AV company scale for growth.
---
Share this