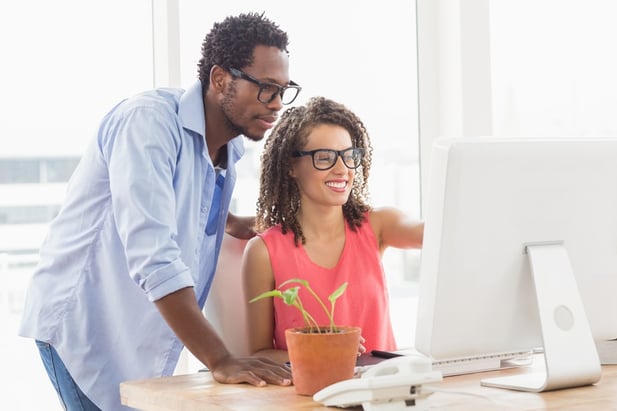 On an AV project, your crew is your most important asset. Selecting the right group of contractors can be the difference between an event, integration, or tour that goes off without a hitch, and one that becomes a financial and time-leeching drain on your team. In order to build a crew that will deliver a successful project, AV schedulers must consider and verify a combination of factors including work history, experience, special skills, and recommendations. This is where contractor verification systems come into play.
Contractor verification systems, or AV crew management systems with contractor verification features built-in, allow you to gain immediate insights into contractor's experience levels, special skill sets and more. Here are just a few of the important benefits that makes this feature a must-have as you schedule your AV project.
Select contractors faster
By introducing a contractor verification system into your hiring process, you'll be able to quickly and easily identify which contractors will be the perfect fit for the AV project you're crewing. This is made possible by contractor profiles, which allow the contractor to list their experience levels, education, equipment knowledge and more. Because each contractor's information is logged into this dual-sided online system, you'll save time searching through stacks of applications, piles of resumes, flooded inboxes and more just to find the contractors you'd like to work with on your AV project. Crew management systems with contractor verification features built-in keep all of this data right at your fingertips.
Verify special skill sets
Online contractor profiles give you access not only to experience in the field, but to data that can help you verify special skill sets as well. An all-in-one AV crew management system, like MertzCrew, allows you to view special certifications your contractors have put in the work to earn and upload into their online profiles. These certifications can be a tie-breaker when you're stuck choosing between 2 contractors who have similar work experience and equipment knowledge.

Leave a review
Contractor verification features provide benefits even after the event, tour, or integration has been completed. At this stage, you know what it was like to work with each of the crew members you selected, as well as whether or not you'd like to hire them again, or if they need to gain more experience before you'll submit them on another project. Traditionally, you could file their information away based on performance, but this filing system is often inefficient or becomes too complex when you also want to categorize by skill sets, equipment knowledge and other factors. Rather than let complex filing systems eat up time, you can opt to manage your reviews in an online tool.
After the project has ended, leave a star-based performance review that you can reference later. The next time you need to find contractors with similar work experience, you can simply search for contractors in your online AV crew management system by skills and ratings rather than searching through filing cabinets.
Key takeaways
Without verifying your contractors based on work experience, equipment knowledge, certifications and more, your projects could suffer. By adding an AV crew management system to your process, you can take advantage of built-in contractor verification features and more in order to crew and manage your projects faster and easier.

MertzCrew combines contractor verification, scheduling, project creation, tracking, reporting features and more all in one easy to use online system. Learn more about how MertzCrew can simplify your AV crew management process. Simply sign up for a free demo to begin exploring.
Topics: Working with Contractors