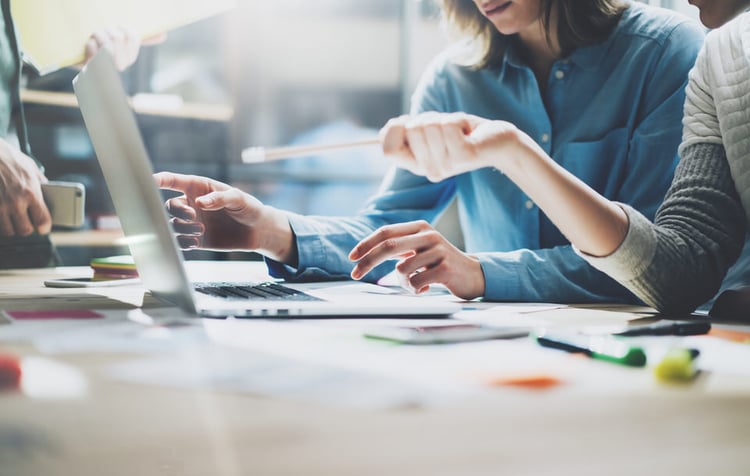 Process improvements are the key to establishing a workflow that improves your AV team's productivity and helps your team deliver exceptional work for clients.
But before you can make any crew management process improvements, your organization needs to identify where inefficiencies exist, what possible solutions may fill them, and how to get the rest of your team on board with these new changes.
To get a better idea where most of the time-spent managing crews goes to, we asked Wallace Johnson, 15 year AV industry veteran, to share with us where most AV companies' management processes fall short and how successful companies optimize around them to achieve an optimal crew management workflow grounded in repeatable success.
1. A lot has to go right to accommodate a seamless crew management process. What challenges or obstacles do you think often complicate that process?
Most challenges center around the management of information and communication of information. Companies are using multiple tools to facilitate this process and so steps get skipped and details get lost because it becomes cumbersome, repetitive and inefficient.
2. Do most AV companies have a similar internal process for how they onboard crews, keep internal members informed, and manage their crews throughout the project?
The information that most company share internally and externally is fairly consistent but the process of how that information is shared varies greatly based on the personnel resources and systems a company has to facilitate it.
3. Along with company-specific management styles, you also have project-type differences like live events versus trade shows and integrations to account for. With so many project-type differences, is there any kind of standard workflow to the crew management process?
There are some key workflow processes that carry over regardless of project type that are the key steps to effective crew management:
Identify what roles are required in the project

Determine the schedule those roles are required to work

Determine who are the right resources that should fill those roles

Establish a budget based on the schedule and the resources assigned to the role
After these points are identified the process starts to vary in standards and consistency by company and project type.
4. Do all of the unknowns and project-specific details involved in each individual crew management process create confusion among project crew members and internal team members?
Managing the details in a process could create confusion but it really depends on if you have a communication plan for the project. If you have a good communication plan and are using good communication tools this will limit confusion amongst the crew and operations staff.
5. How has the project management process evolved during your time working in the industry?
Since I started in the industry I believe it has become more formalized. I remember when I was coming up it was more about how great the individual project manager was in being a MacGyver, now it really comes down to how great your processes are in preparing for the project to stay on-time, on-plan and on-budget.
6. What typical tools will you find AV companies using across the board to coordinate the crew management process?
The more common tools you will find today are email, spreadsheets, web calendars, text messaging, labor modules of inventory systems, plus whatever payroll system tools companies have in place.
7. Do these tools work efficiently?
Do they work? Yes. Are they efficient? No!
8. What prevents these tools from becoming the solution AV operations and schedulers use to achieve ultimate efficiency?
The biggest preventative function of efficiency with these various tools is they do not interconnect with one another. In order to be efficient, you need the ability to have data shared from one system to another automatically eliminating the need of double entry of data. Then once these interconnect it needs to be hosted in the cloud so multiple team members can access and collaborate.
9.There are a large number of project management tools out there, you have things like Slack, Asana, Basecamp -- is there a single tool that works well for AV companies and is used by the AV industry as a go-to tool?
There are definitely a lot of tools out there with Slack being the latest one that has become a major displacer to other solutions, but there isn't one yet that ideally fits AV companies.
A big reason for this is each company processes are unique and how and when they would interact with these systems varies especially depending on other tools they are using that are involved in the process. I have tested several cloud based systems over the years and honestly each had at a minimum one additional unique feature from the other that based on it I would changed my mindset on the process we would implement to use that system.
10. Do you think there's a need in the AV industry to identify an optimal process for crew management?
I will never say no to having more optimal processes. The better our processes are the more time we have available to do what is most important and that is ensuring our customers are getting an exceptional experience.
Topics: AV Teams, AV Industry Pro Sessions