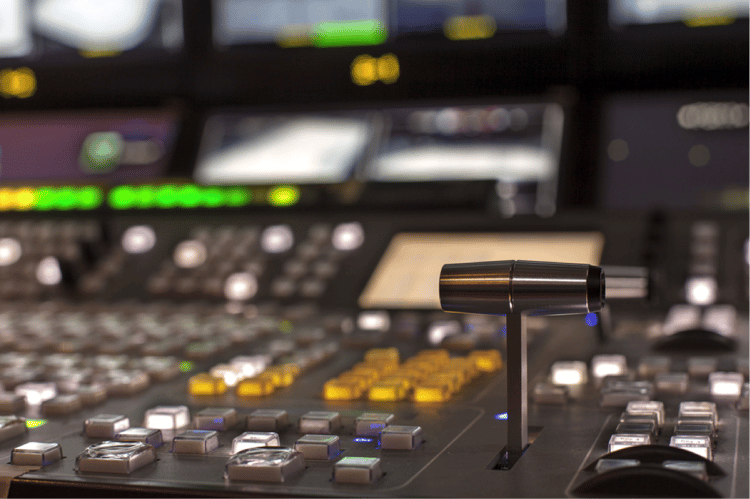 Strategic workforce planning is all about having the right crew members in the right place, at the right time, and at the right cost. It's a process that involves internal coordination and communication within your AV team, effective crew member selection and scheduling, and working with crew members to get them on board and up to speed quickly.
With so many people involved in the crew coordination process, it's easy to get bogged down with emails or run into crew coordination bottlenecks. Strategic workforce planning tools make it possible to manage this detailed and time-intensive process efficiently and simply, allowing AV teams to seamlessly coordinate AV crews in a timely manner for projects and events. By introducing the following online, AV workforce planning tools into your crew coordination mix, you can plan your crews strategically and make crew coordination a breeze.
AV Project Coordination Tool
Used to outline project details, such as location, dates, times, and client requests, in one easy to find location, AV project coordination tools allow AV teams to instantly share project details with every relevant crew member all at once. Additionally, this tool allows real-time updates to be sent out to crew members as project details change -- saving planners the time and hassle of personally notifying each crew member. By hosting these details online, where crew members always have private access, your AV team can cut down on back and forth emails and broadcast the answers to those frequently asked crew member questions that always seem to flood your inbox. Crew members can simply log in to the project at any time, from anywhere with an internet connection to get the information they need exactly when they need it.

Crew Selection & Coordination Tool
Selecting and contracting the right AV crew members for your project can be a long and tedious process, without a crew selection tool for your team to share and utilize. Finding the right crew members is both important for proper technical setup and for crew dynamics. A good AV crew selection tool will provide unlimited access to your entire team, improving collaboration rather than creating barriers to crew member selection. By utilizing a tool with shared internal access, AV teams can save huge amounts of time ensuring that the right crew members with the right experience and skills have been chosen to tackle the project. An AV crew coordination tool, like Mertzcrew, provides unlimited platform access to AV teams and allows them to create "Favorites" lists so that AV schedulers can "Save" profiles of the crew members they love for future projects and spend less time sorting through stacks of resumes.
Streamlined Schedule Coordination Tool
Occasionally, an AV project will call for a mix of full-timers and AV contractors in order to get the best possible results. Unfortunately, these crew members are often managed in separate systems, leading to scheduling discrepancies. A streamlined scheduling tool, such as the one available through the Mertzcrew platform, allows for effortless coordination of all crew members in one online platform that both the entire AV team and AV crew can access. This online tool saves schedulers the time and hassle of running schedules by planners and the process of individually coordinating each crew member through different mediums and platforms. As schedule changes are required, this online scheduling tool delivers real-time schedule updates to crew members so that they arrive to the project when and where they're needed. This eliminates unexpected overtime, internal communication breakdowns, and the need to keep a constant (confusing) email thread between the scheduler and the crew member.
Contract Negotiation Tool
During the contracting process, AV schedulers are responsible for managing payment negotiations with AV contractors before final crew member selections can be made. These negotiations can be long and drawn out without a proper negotiations tool -- tacking on additional time to the front end of your project. Additionally, payment debates can arise when the paper trail for these negotiations is difficult to clearly track and refer back to.
A contract negotiation tool eliminates both of these common negotiation issues by streamlining and recording negotiations between the scheduler and the contractor. Mertzcrew's all-in-one AV crew management system allows schedulers and contractors to negotiate rates within the online tool and keeps a timeline of these negotiations so that the final, agreed-upon rates are always easy to pin-point.
Complete Workforce Planning in One Easy to Use Tool
While each of these tools can save AV teams time and money individually when coordinating AV crews, utilizing a system that combines each of these tools into one easy to use online platform makes end-to-end crew coordination and planning simple and efficient. With an all-in-one AV crew management system, your AV team will gain:
Online crew member selection and scheduling

Real-time crew member notifications & updates

Centralized project details portal

Negotiations tool with trackable timeline

And more!

Mertzcrew's all-in-one AV crew management platform combines all of these incredible workforce planning features and give your entire AV team shared access into the system so that you can collaborate without having to pay ridiculous per-user fees. Learn how Mertzcrew is simplifying and streamline AV crew planning and coordination with this all-in-one platform by signing up for a free live software demo and tour. Click here to get started.
Topics: AV Teams, Crew Management & Scheduling