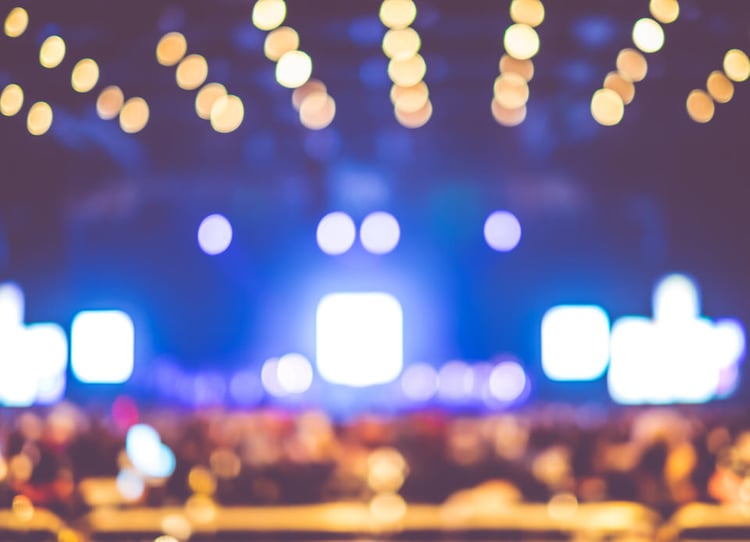 The gig economy may be expanding in various industries, but it's always been a big part of the AV world. Freelancers have long been a part of AV projects, providing specialized skill sets and extra hands on deck when large projects land on an AV company's desk.
While freelancers have long been a reality of working in the audio visual industry, many AV companies haven't perfected the process for working with them. Juggling contracts, insurance, classification and payments can become a lot for any company, especially when gigs are large, complex and require large numbers of skilled contractors.
To help your AV team find better, more efficient ways of working with independent AV contractors, Wallace Johnson, VP of Business Development at Mertzcrew shares his thoughts on the resistance to "contractor" status, the gray zone of classifying crew members, and where AV teams can save time, money and headaches when working with large numbers of contractors.
1. A study by Intuit predicted that by 2020, 40 percent of the American workerforce would be made up of contigent workers. Do you see that same trend being reflected in the AV industry?
I think in the live event industry is already at those numbers. When you talk to many organizations, they may have 20 full time, part time employees and work with 60 contractors just because of the variety in size and scale of individual projects or the volume of multiple projects that they're working on.
2. What do you believe is prompting this trend?
I believe there are a few things prompting this trend: complexity of projects, companies building a scaleable business model and the need for specialized talent.
3. As skills and technologies for events expand and become more specialized, have independent contractors become a bigger component or necessity of AV crews?
They've always been a big component and necessity to executing larger and more complex projects -- mainly because independent contractors are usually specialists at their skill. They're doing it multiple times a year in different venues with various pieces of technology, whereas those in a full-time role are working with specific fixed assets, maybe not in as many different environments and maybe more involved with the design and planning of the event rather than the execution.
4. Has the availability of more skilled independent contractors made the transition into these technologies easier for AV companies, or allowed them to expand into offer more services?
The availability of more skilled independent contractors has definitely allowed AV companies to expand into more service offerings. Leveraging highly skilled resources that can do things your full-time staff can't do allows you to scale and offer more services driving revenue and profits when those specific types of opportunities come about. The benefit of a contractor is that your cost is limited to the specific project and not a continuous cost.
5. Has the independent contractor trend been met with any resistance by AV employers?
The independent contractor trend is definitely seeing some resistance with the classification regulations. There are hundreds of emails, and articles out there, discussing misclassification , the potential for audits and the fallout from wrongly classifying an individual.
6. Where does this resistance come from? Is it warranted?
The resistance is coming internally from organizations and their fear of classifying them wrong. The classification checklist is defined, but varies state by state, by labor organization and is not well explained for our industry. The resistance is warranted if a company doesn't have the right resources to manage the processes they have in place to determine proper classification. There's plenty of resources for W2 payroll, so while it is more expensive, the fear is removed because it's straightforward and all of the boxes are checked.
7. What challenges will AV operations be presented with as they work with more independent contractors?
Working with contractors and working with full-timers both have their challenges. While an employee is much more difficult to on-board up front, the contractor needs paperwork for every project they work on. Having a freelancer management system like Mertzcrew Contractor can streamline and expedite this process, but without it it can be a huge administrative task -- especially if you're working with a large number of contractors. If you're working with 20 to 30 independent contractors on 20 projects a year, that's 400 to 600 contracts you need to ensure proper compliance.
From an insurance standpoint companies have to call and verify that the insurance on the paperwork is active and does cover the type of work that we do. They also need to have somebody keep record of when those insurances expire so they can get new records in a timely manner. This is sometimes done automatically by the insurance company once the contractors renews but is not guaranteed.
8. How have you seen AV companies adjusting their crewing process to efficiently utilize larger numbers of independent contractors?
Yes, I have seen more companies hiring labor/resource managers to help manage the crew management process of hiring more independent contractors on projects
Our service at Mertzcrew helps easily facilitate that process because we limit the administrative paperwork process of managing independent contractors, we limit the insurance liability because we provide insurance for the contractor. So organizations that scale to use a large number of contractors are generally using a solution like Mertzcrew that helps ease the burden of what it takes to manage an independent contractor.
9. How should AV employers prepare themselves for working with larger numbers of contractors?
To best be prepared AV employers should first outline the process of hiring and managing independent contractors, identify who needs to be part of this process and then train those individuals so there is consistency in the process. In outlining the process be sure to document all guidelines for internal use and what contractors need to know so staff can send this out during the setup process of a contractor.
10. It seems another big challenge would come from collecting invoices in a timely fashion in order to close out projects. How can AV teams combat late invoice submissions?
If you keep doing it the traditional way there is no way of combating late invoices. You can put rules and regulations on contractors, but unless you're willing to not work with an individual because of how they manage their business by submitting invoices late. It kind of comes with the territory of managing independent contractors without a freelance management system
11. Is there anything else AV companies should know when it comes to contracting independent contractors on their crews?
There are a few critical pieces that regardless of size of project or how short noticed it is planned that should be consistent when working with independent contractors --
1.) Make sure you have well written contract for the independent contractor in regards to the project you're hiring them for. This should include scope of the services they are to provide, dates & times in which they are to be provided and payment terms in which they will be paid. Also in this should be other legalities of responsible party information for a number of pretty important items.
2.) Confirm that you have a W9, General Liability and Workers Comp Insurance on file for the independent contractor you're hiring. If your contractor is not carrying both General Liability and Workers Comp insurance that is equivalent to the coverage you need to provide to the venue the project is happening your company is setting itself up for huge risk if something or someone is injured/damaged on-site due to the work of the contractor.
3.) Last but not least ensure that you are paying your contractors on-time if not early. They'll appreciate it and will be willing to work with you more often because the consistency of timely payments is still a problem in the industry.
Topics: Contracting AV Techs, Working with Contractors, AV Industry Pro Sessions