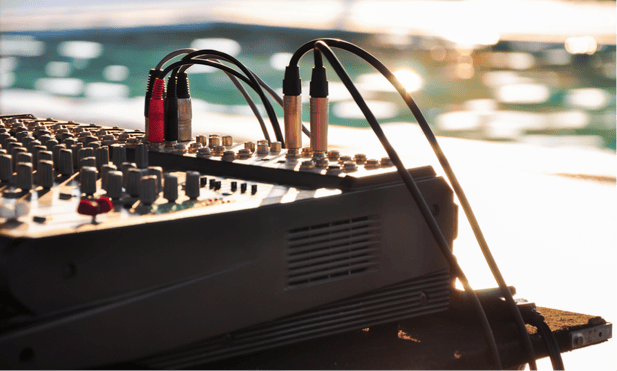 Changing project needs can easily and quickly cause AV project costs to increase beyond what was originally budgeted. Perhaps a client requested equipment that was outside of the original scope and required the addition of skilled crew members, or perhaps the client bumped up the event forcing you to add more labor to the project in order to meet your deadline. In either case, while Project Managers and Account Executives can't avoid these scenarios, they can improve how they monitor and attempt to stay on budget by investing in an expense management software that will give them better project status and cost insights.
While you can't control for every budget increase, by following the best practices and software recommendations below, you can better manage the AV project costs that are within your control.
Make daily approvals part of your process
Errors in project costs can occur when labor costs are inaccurately reported. These errors are exacerbated when they go undiscovered until a project's close, giving you no time to go back and make adjustments in an attempt to stay on budget. Traditional reporting methods involving timesheets and invoices prepared by contractors often contribute to this problem.
AV crew members may fail to submit their invoices until days, weeks, or even months after a project ends. Receiving invoices after so much time has passed not only leads to inaccuracies, but it also hurts your ability to monitor your running labor costs. In each case, late invoices can end up costing the client more than the budget they had originally intended for the project and also results in lost time on your end as you try to track down invoices and clear up any questions attached to them.
By requiring your team to review the services of all crew members each day, you can eliminate many reporting inaccuracies and catch problems before they become unmanageable. An expense management software designed for AV crews and the individuals that manage them can help you manage & track this requirement. Mertzcrew's all-in-one AV crew management system allows AV crew members to input their completed work hours from anywhere at anytime via their mobile device or computer. This information is updated in real-time and ready for review to either approve or clarify for more details. By requesting hours be submitted as they're worked, you can avoid going over the intended project costs that are within your control.
Keep all labor and reimbursement costs in one system
Secondary costs on an AV project can add up quickly and it is important to keep track and manage them accordingly. Secondary costs include travel expenses or necessary project supplies, that are paid out of pocket with the expectation of reimbursement. Because these expenses may come at random, it can get messy trying to manage miscellaneous receipts coming from multiple crew members. Having a central source to input these expenses reduces the risk of losing receipts that may be required when invoicing your clients.
Having a software with the capability for crew members to upload their itemized receipts for approval will allow you to keep track of expenses in real-time. With Mertzcrew's solution, this expense management software feature allows anyone that uploads an expense to add additional comments that provide AV schedulers and planners with the context of the purchase and how it related to the project.
Maintain quick access to negotiations & history details
Accessing negotiation histories and crew timelines are an important aspect of keeping costs on budget -- especially in situations where financial disagreements on hiring details and rate negotiations arise. Mertzcrew organizes negotiation histories and crew timelines into an audit log that allows you to quickly see the rates and project details that were agreed upon, so that payments are in line with contract agreements.
Having a central expense management software system is essential to keeping all of your AV projects expenses on target. However, to maximize your use and get the best possible insights, it's important to choose a tool that's designed specifically for the AV industry. Mertzcrew's all-in-one AV crew management solution can help you keep track of all of your labor costs with daily approvals, reimbursement expense tracking, and negotiation history.
Schedule a free live demo of Mertzcrew today and discover how this all-in-one AV crew scheduling software helps to keep your project costs in check and serves as a centralized expense management solution for your next AV project.
Topics: AV Teams