As an AV scheduler, your job is all about keeping track of your crews, their schedules, and the labor costs associated with your projects. This can pose a challenge when your management resources and assets are scattered, leaving you to manually piece the puzzle together.
With the help of an AV crew tracking and management software, AV professionals can capture accurate labor data for better business analysis. When data is accurate, organized and easily accessible, reviewing your project's performance and reporting that data back to your clients is simple. Even better, by streamlining your data collection and analyzing process, you'll save yourself time and money, and potentially save your clients money too. Here are a few ways you can improve the way you collect and analyze crew labor costs in order to get the business insights you need to improve cash flow.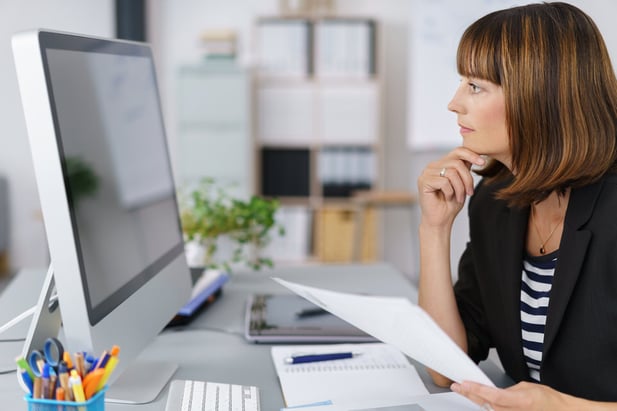 Hold crew accountable for time tracking
Accurately managing each project's budget means having to collect and review crew labor data on an on-going basis. However, no matter how long you've been on the job, there is always room for error -- particularly when you're handling several projects at once, each with a mix of freelanced and payrolled crew members.
Consistent hour tracking is imperative to determine a project's cost, and to keeping that budget in check. In order for consistent hour tracking to happen, crew members need to remember to update their timesheets consistently. When they don't, you probably find yourself wasting your working hours trying to track them down so you can complete your daily approvals, send in your time reports, and bill your clients.
In order to capture time tracking data more efficiently, an AV crew management solution should be introduced -- one that allows crew members to update their timesheets online and allows you to view those sheets from your end of the portal.
When your crew is held accountable for consistently reporting their fulfilled hours, unfulfilled hours, and overtime, schedulers no longer have to worry about tallying up hours for each and every crew member on their project.
By improving the process through which you capture and track time, you'll be able to stay on top of your project's changing needs, status, and keep your budget in check without having to break your back doing it.

Streamline reporting tools
By collecting data in one online system, AV crew managers can monitor receipts and review time reports for all labor categories quickly and easily, review expenditures, run daily approvals, and review project status instantly.
However, these resources are often tracked separately, and it's not difficult to see why. Working with contractors is vastly different than working with payrolled employees, so their data is often documented in a different system. While the reasoning is there, this can create a disconnect in your reporting and your ability to gain quick insights on active projects.
Another downside of disjointed project management assets: it hurts your ability to act quickly to changing projects. Keeping everything in one system delivers valuable business insights, allowing you to track what tasks have been completed and which ones are still awaiting completion. If any department is behind, or others are getting finished ahead of schedule, alterations can be made to get the project back on track.
And even if your data is flawless, manually combing through separate project management assets to analyze and respond to project needs can cost you time and your clients money.
The more you can keep all of your time and AV labor costs in one system, the better you'll be able to analyze your labor and project costs from the start.
Use an all-in-one solution for AV crew tracking
In order to have full control over data accuracy and valuable project insights, you need a solution that keeps all of your project management assets in one place, holds your crews accountable for time tracking, and delivers per project reports that help you drive your projects forward, within the allotted budget.
To gain actionable business data for your AV projects, you'll also need access to per project reports including detailed service reports, per diem reports, client sign off sheets, expenses downloads and more.
An AV crew management system, like that provided by MertzCrew, packs all of these features and more into one streamlined, online system. Specially designed for scheduling and coordinating AV crews while providing valuable project insights, MertzCrew is the perfect solution for AV professionals looking to keep their projects on time, on budget and running smoothly.
To better understand this software, visit MertzCrew and
schedule a free software demo
to learn how to better analyze your business's success with AV crews and projects.
Topics: Workforce Intelligence