You're a freelancer. You can make AV magic happen. You know the latest equipment and your regular clients are happy with the services you perform.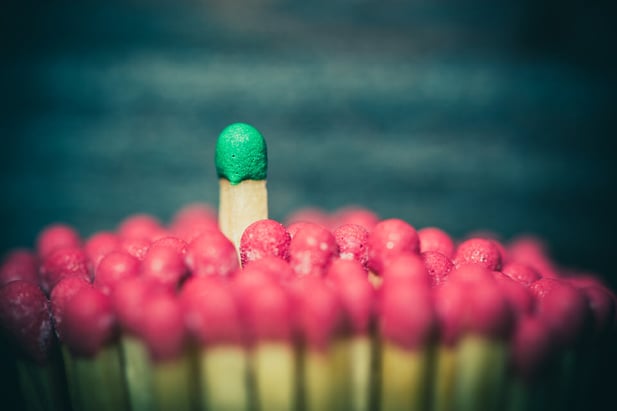 But when it comes to getting new clients, you just can't seem to get any traction. You've gotten recommendations, you're on LinkedIn, and you've told every person you know in AV that you're available for projects. But nothing seems to work.
Read on to see how you can increase the chances of getting picked up more.
AV freelancing is incredibly rewarding. The projects are exciting and challenging. You meet cool people from all walks of life. You travel to places you otherwise wouldn't get to visit.
But it requires self-promotion, networking, and selling your services so you have a pipeline of projects. Some people are naturals at it. Some not so much. Two freelancers with the same skill level could have vastly different success at getting assignments.
That's where we come in. At MertzCrew, we are in a unique position that we regularly talk to both clients and freelancers. We hear the successes and frustrations of both sides and want share these experiences with you. Hopefully, you'll find a nugget or two that is useful to you.
WHERE TO START
This is just the first of many articles we'll post about how freelancers can make themselves more appealing to potential clients. To kick it off, we're going to knock out some of the basics and then build upon this in future articles. If the information that follows seems a little mundane to you, then you are probably off to a good start in freelancing. But check back, because we'll explore other topics that may be more relevant to you in future articles.
Also, it's important to note that true independent freelancers are the audience for whom we are writing. If you are a full-time employee that "freelances on the side" or most of your projects are union work, then this may not apply to your situation.
THE BASICS
First, being a freelancer means you're a business and you have to promote like one. Successful companies advertise and promote their products and services in multiple places. You will need to do the same especially if you currently serve only one or two clients. Make yourself known to multiple clients, via different freelancer AV services, and different freelance websites so you are able to reach a variety of potential clients. If the client doesn't know you exist, they won't be able consider you for their project.
You're not selling a list of your skills – you're selling the benefit those skills provide. There was an online joke a few years ago about what the iPod packaging would look like if Microsoft invented it. If your resume is just a ton of text and lists with every job you've ever done and every role you can possibly perform, then it probably isn't doing you many favors. Clients don't read every word on every resume; you have to make an impact in the first 5 to 7 seconds or they are moving on to the next one.
An online profile doesn't set you apart, it's an expectation. The real question is whether you are maintaining it properly. Post a good photo – not you in your Green Lantern costume or some odd "selfie" you took with your computer camera. And update your summary with highlighted skills and experiences from the past 12 to 18 months, but resist the urge to write a novel! You can tell them more when they call you to get more information.
Finally, get a second opinion. Have a person you trust look at your profiles and resumes. Tell them to play the role of a client looking for an AV tech and to evaluate your material. It's going to be out there for the world to see, so you might as well have someone tell you if your profile is compelling. Clients that pass on a freelancer don't call to tell them why… they just pass.
LOOKING AHEAD
In future articles, we'll deal with other aspects of promoting yourself, interacting with clients, and getting the assignment. Tell us what else you'd like to see in the comments below or how you make yourself standout to potential clients.
Topics: AV Techs