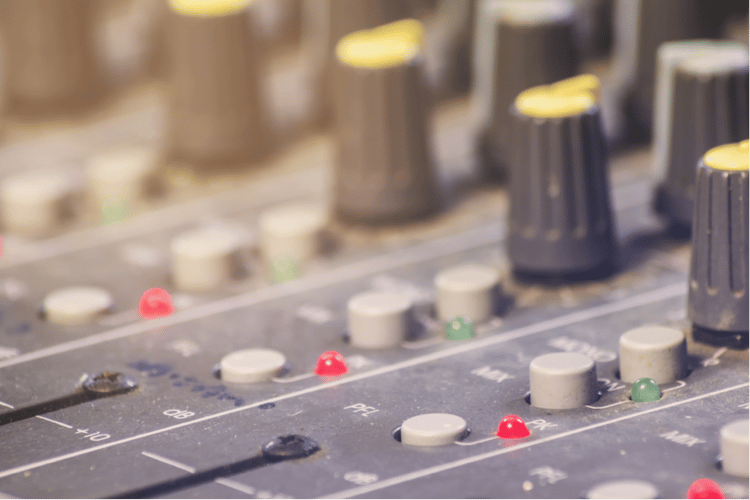 Nothing slows down getting paid by your AV client more than waiting for your crew members to turn in their hours and expenses. Without these numbers on hand, neither you nor your crew members can get paid -- or worse, you're left potentially covering the cost of unaccounted invoices, months after the project has already closed due to surprise, late crew invoices.
To easily and accurately keep contractors accountable for their work while submitting their invoices on time, AV teams will benefit from introducing a comprehensive job tracking software for AV crews. No more hounding contractors to turn in their hours and expenses; here's how a job tracking software can improve AV crew accountability for you and help you say goodbye to late invoices.
Help your contractors "help you" with easier invoicing
Waiting on contractors to send in their invoices can slow down your ability to accurately invoice your clients at the close of a project. Independent contractors are entrepreneurs, and as part of managing their own business, they're busy people. While they certainly want to get paid for the hours they've worked, it also takes them time to compile and send their invoices. And as any business owner knows, time is something a lot of contractors are short on.
By providing a way for your contractors to report their services and expenses to you without having to take time to stop and manually create an invoice, you're taking a big burden off of their plate and saving them time in the long run. This time-saving incentive is one that many contractors appreciate. Mertzcrew's all-in-one AV crew management system instantly generates an invoice based on the hours and expenses that your contractors submit. This eliminates a step for your contractors and gives you instant access to the data you need.
Make it mobile
Contractors are on the move. Once one project closes, they're onto the next. Because of this, if you don't receive their invoice right after the project, it may take them weeks or even months for them to get back to you on their own. This not only leads to surprise, late invoices, it also leads to the inaccurate reporting of hours and expenses. According to study published in a Labor Department journal, Americans tend to overestimate how many hours they work in a typical week by about 5 to 10 percent, with the biggest exaggerators being people who work longer weeks.
In order to get invoices on your desk faster and with fewer errors, your AV contractors need a way to submit approved expenses easily -- and providing a convenient way for them to do this is the key to making it happen. A job tracking software that allows contractors to report their expenses from their mobile device improves accountability by providing contractors with the ability to report services and expenses as they occur. Rather than waiting until they get back to a computer to create an invoice in one sitting, contractors can simply login to the system from anywhere with an internet connection and see the work they've been tracking all along.

Expedite payments
Before crew members can get paid their services must be reviewed by your team for accuracy and traditional invoices often don't make that easy. Typically, when a contractor submits an invoice or request for reimbursement, your team will have follow up questions or need additional explanation to ensure accurate payments are being made. A job tracking software can help resolve many of these questions and requests. Mertzcrew, for example, provides 3 key features that eliminate many common expense reporting questions and speed up your ability to verify the costs and submit them to your client. These 3 features include:
Approve/Clarify

- used to either approve the expenses and hours being reported or "Clarify" them with more information

Notes

- Contractors can explain specific reports, such as unexpected extra hours or expenses

Receipt Upload Field

- create a paper trail for reimbursements for gas and supplies by asking that contractors upload their receipts. (Rather than attaching a receipt to an email, contractors can snap a picture with their phone and then access their phone's images to upload their receipt in the system)
By providing these features, Mertzcrew facilitates daily expense approvals so you can send final project invoices to your clients quickly once the project ends. This speeds up your cash generation cycle and opens up funds that can be used for further business growth.

See how Mertzcrew's mobile capabilities, instantly generated invoices, and online expense review and verification features can improve labor reporting accuracy, your relationship with your contractors, and your ability to receive client payments faster. Click here to take a free live demo of Mertzcrew's all-in-one, online AV crew management system.
Topics: Workforce Intelligence, Crew Management & Scheduling, Working with Contractors