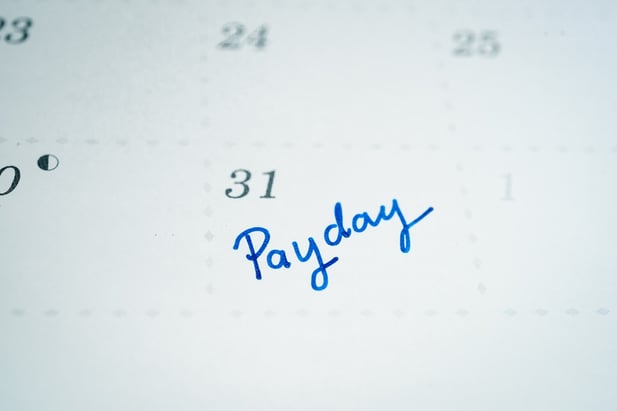 How do you pay the project-based technicians that work on your projects? Do they have their own Workers Comp and Liability Insurance or do you provide their coverage?
In the AV industry, companies typically choose from two options:
(1) Pay them through payroll as Part Time As Needed employees and include them in the company's Workers Comp policy. It's simple to process and fulfills the need to show coverage. But did you know this adds 30% – 45% in additional fees per technician?
(2) Pay them directly as 1099 contractors and pray that either nothing happens to them on the project (since no one checked to see if they have coverage) or hope they've found the rare project-based tech that carries their own insurance?
Fortunately, more and more leading AV companies are discovering a smarter way to pay project-based technicians. As a result, they are unlocking new growth potential for their business by lowering costs, expanding their technician pool, and reducing their insurance liability worries.
Interested? Read on to learn more.
Why Payment Choice Is So Important
In the past, paying project-based technicians was pretty simple. You paid an agreed upon rate for the project and issued a 1099 at the end of the year. Once the project was complete, everyone went their merry way until the next project opportunity came up.
Nice and simple.
Several years ago, a key change affected how project-based technicians were paid. The end-clients started asking for proof of Workers Comp and Liability Insurance for anyone working on their project. That's because "in the absence of other coverage, the party connected to the uninsured contractor could become responsible for the workers' compensation losses if they get hurt on the job", says Stephen Carlson, vice president of workers comp for small businesses at Travelers Insurance. Since your client doesn't want to become liable for anyone brought in by you, proof of coverage became a requirement.
Showing coverage for your full-timers is simple since Workers Comp is required once you start hiring employees. But what about the technicians who only work with you on a project-by-project basis?
Part-Time As Needed Is Easy, But Expensive!
One of the most common methods for covering the project-based technicians was to add them to the company payroll, call them Part Time As Needed, and then add them to the company's Workers Comp policy.
Why was this method chosen? Because it was the easiest! The company leaders are busy traveling around the country, trying to satisfy ever-changing client demands, while juggling all of the balls necessary to execute a great project.
But they didn't realize the cost and unintended consequences of picking the easy path:
They added 30 to 45% to the cost of the technician. Anyone on payroll is considered an employee and the company is required to pay the employer portions of FICA, Medicare, and Workers Comp costs.
They actually increased their risk of Unemployment Claims and other employee-based liabilities if they ended the relationship or didn't have enough work for them.
The coming ACA Healthcare calculations will likely increase their healthcare costs since the "Part Time As Needed" hours will be counted towards the total employee hours.
So even though you don't consider project-based technicians as your employees, adding them to the payroll requires you to take on the additional liabilities, administration requirements, and costs of an employee.
They Should Carry Their Own Insurance, Right?
Some companies decided to put the burden of insurance on the project-based technicians. Not an unreasonable idea, but then they had to learn the differences between each state's coverage requirements to see when coverage was required.
Once they became knowledgeable about the different requirements, companies would try to tell their clients that they weren't responsible for covering the project-based technicians. Or they would just roll the dice and hope that nothing happened. More often than not, the client still wanted proof of coverage.
At this point, the company now had to figure out how to get the technician covered or keep searching for the rare technician that carries their own Workers Comp insurance. In the meantime, they lost valuable time and energy when they could have been working on the project.
MertzCrew: A Partner That Can Help

In the June issue of PLSN magazine, Publisher Terry Lowe wrote that companies could save tens of thousands of dollars by outsourcing the administration of full-time employees through a Professional Employment Organization (PEO) that specializes in employee administration. The PEO advantage comes from pooling the employees of a large number of different companies to gain better rates & efficiencies for benefits, payroll administration, etc.
Similarly to a PEO, you can save significant costs by outsourcing the administration of your project-based technicians to MertzCrew. With MertzCrew, you'll have the confidence of knowing that all of the insurance for project based technicians are in place, their services will be processed quickly and accurately, and you retain control of who is working on your project.
MertzCrew has been serving clients in the A/V industry since 2001. We focus specifically on Rental & Staging, Event Producers, and AV Integrators. Our key point of difference is leveraging technology to make the process extremely simple, fast, and effective so that both our clients AND the project-based technicians are very happy with our service.
Get back to focusing on delivering a great project for your client and let us take care of all of the project-based administration and insurance requirements.
Contact us today and learn more about Crewing Smarter.
Topics: Contracting AV Techs