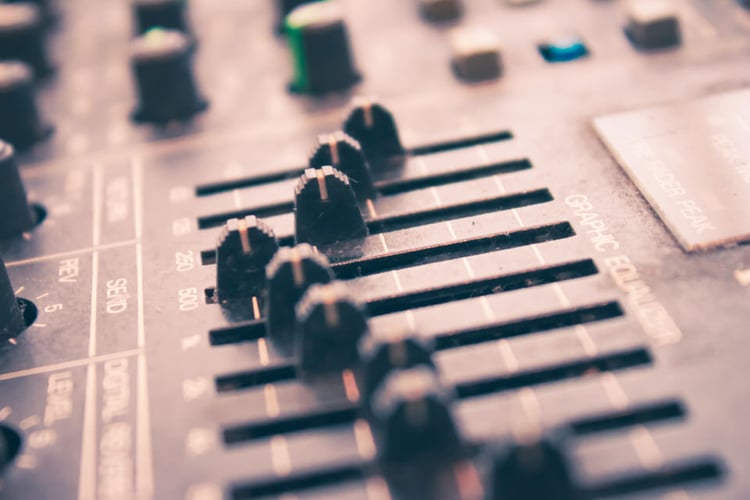 For some AV schedulers and planners, arranging contracts and verifying insurance for audio visual crews is foreign territory — packing with it a hefty box of intimidating questions and variables -— especially when it comes to insurance. Rather than figuring out how to contract and insure freelancers properly, AV companies will often "hire" them as temporary Part Time employees to make the process simpler. While this may serve as a simple, upfront solution to a confusing hiring dilemma, doing this actually requires far more paperwork and is 2x to 3x more expensive. However, working with AV contractors doesn't have to create extra work or complications. By becoming more familiar with AV contractor insurance systems and requirements, you can rest easy knowing that your crew has the necessary coverage so you'll be prepared for any project related accident.
To protect your company project after project, make sure the AV contractors you work with have these three things:
Experience and Familiarity
To mitigate on-site accidents and injuries, make sure the contractor is able to perform the duties for which they'll be contracted. Probe for history, knowledge, and references when available in order to determine each contractor's skill level and equipment familiarity. In general, the more comfortable they are with their role and equipment, the more likely they will be able to safely execute their duties.
Workers' Compensation Insurance
The major thing you need to check for when working with AV contractors is that they have workers' compensation insurance. While most states do not mandate this insurance, it is still safer to operate with it in order to reduce liability to your company. Most venues also require a certificate with coverage for a specific dollar amount in order for crews to work at their location.
Whether this insurance is handled through your company and you hire them as a temporary Part Time employee, the contractor provides their own worker's comp insurance, or you've hired your AV crew through a staffing agency, you should always be able to verify that some form of insurance exists in the case of an on-the-job accident or injury.
Because working with AV equipment can sometimes be dangerous, this type of insurance is necessary to prevent the prevalence of sticky legal situations and injury liability to your company in the future.
1. Proof

Independent contractors should be able to show proof of workers' compensation insurance and general liability insurance. Even if an AV contractor insists that they have workers' compensation insurance, it is in your best interest to ensure that they provide a Certificate of Insurance (COI). Even if you've hired them through a staffing agency that has provided coverage in the past, it is still important to do your due diligence and verify proof of contractor insurance and proof that the agency itself has up-to-date insurance.
If the AV contractor or staffing agency is incapable of providing a COI and you are unwilling to provide it through your own business, then it is strongly advised that you not engage in a business partnership with those contractors. As an alternative, a company like MertzCrew can be introduced to handle and properly verify each COI for you, saving you time.
2. Active
Even if the AV contractor is able to show a COI, this does not guarantee that the insurance they've provided you with is currently active. Even if they've had insurance in the past, it doesn't guarantee that they have maintained this policy properly, or at the right minimums required. Before you contract them, make sure their policy is still active or that they're covered under your policy.
Equipment Coverage Liability Insurance
One aspect which may not often be considered is whether or not the AV contractor has proper liability coverage for equipment. Most venues require at least $2MM in liability coverage, making coverage amounts just as important as the coverage itself. Because tools and equipment in the AV industry are expensive, often large, and sometimes dangerous, utilizing liability coverage at the right levels can save projects. Equipment can be broken and replacing what's been lost in order to operate could mean the difference between an event going off without a hitch and one that incurs expensive repair costs.
While verifying the proper coverages are active and available is important, you should also make sure you keep the contractor's COI on file. That way if an accident or equipment loss occurs and insurance is called into question, you'll have documented proof of coverage on file that you can find and refer to quickly. The best rule of thumb for doing this is by keeping all of your contractor insurance information in an easy to use online AV contractor management tool so that the information is easily searchable and available to you from anywhere with an internet connection.

If handling these aspects alone isn't your style, MertzCrew has over 15 years of experience coordinating insurance for contracted AV workers and can take the burden of arranging insurance coverage off of your plate so you can focus on the tasks that require your full focus and attention. Even better, our all-in-one AV crew management platform allows you to streamline crew scheduling, communication, and tracking -- keeping the all of the management assets you need in one, easy to use online platform.
Schedule a free, live software demo to learn how you can simplify AV contractor insurance, contracts and payments and eliminate paperwork once and for all.
Topics: Contracting AV Techs