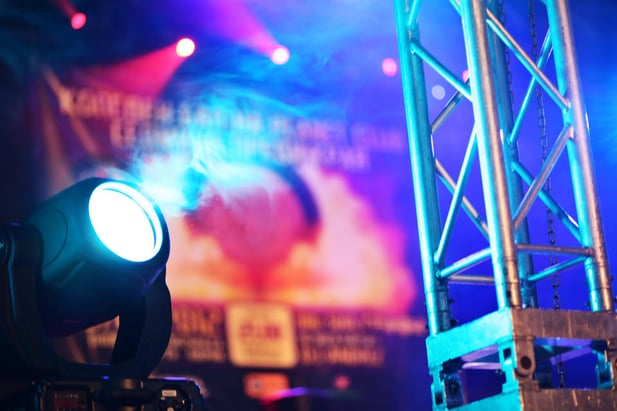 This year's InfoComm is packed with things to see. From innovative exhibits to beer gardens and more, there are more than a few stops you should include in your #InfoComm16 itinerary. We've done the research for you to help you plan an exciting, informative, and stress-free InfoComm visit. Here are the sessions, forums, receptions, and booths we recommend you include on your list of things to see!
Internet of Things Pavilion (Back of North Hall 4)
Case studies and real world applications that teach you about the Internet of Things for AV are the perfect start to your InfoComm visit. If you don't know what this 19 trillion dollar market is, you owe it to yourself to stop by and get a quick education on it. Best of all, this resource is FREE! This series of presentations, panels, and discussions will take place Tuesday, June 7th, from 8 am to 3:30 pm. Click here to learn more about the speakers and the topics that will be discussed.
Opening Keynote
Stephen Dubner, the co-author of the freakanomic series and host of the podcast, will share his insights on how emerging communication technologies are changing the behavior of the people that use them -- be they students, corporate workers, or healthcare providers. Dubner will illuminate what this behavior can tell you about the kinds of problems that can and can't be solved by communication technology applications. What business opportunities may be created by these behaviors, and conversely, what false assumptions or dangers should you avoid in promoting new communications technologies?
The keynote will take place Tuesday, June 7th, from 4 pm - 5:30 pm in The Westgate: Paradise Event Center North and will be followed by the Opening Reception.
New Food Options
This year's InfoComm brings with it a variety of culinary options (and networking opportunities!). Coming to InfoComm this year will be food trucks, a test kitchen in the Central Hall, coffee carts, ice cream stations, and a beer garden. The food trucks and beer garden will both be located at the Las Vegas Convention Center: Silver Lot, Wednesday, June 8th through Friday, June 10th. The beer garden is open from 2 pm - 5:30 pm on these days.
Training Sessions
Tom Stimson brings back his Live Event Business Survival Kit Session on Wednesday, June 8th from 12:30 - 2 pm. The session will focus on management skills that do not rely on AV expertise: marketing, organizational management, strategy, finance, and more. This will be a great session in which I know you will walk away with a actionable information to take back to your company.
Content Creation & Streaming Pavilion (Central Hall)
Stop by Central Hall 2, booth #5860 to get a hands-on, behind the scenes look at what it takes to produce, execute, and distribute a live stream. This event will have a live stream stage so that viewers can watch remotely, and have hands-on kiosk to showcase solutions for streaming, virtual reality and 360 video. Click here to learn more.
Live Event Experience
Attend the free IATSE Rigging and Safety demo, Lighting and Audio Technology Training. Have conversations with the crew and listen to sessions as they will be talking about all the various technology components they're showcasing of the live events.
Live Events Forum & Reception
The forum is back and we have lined up some great topics to be discussed by this year's panel, moderated by Tom Stimson. With the dynamics of the industry constantly changing, you will get to hear from the voice of the customer how these changes affect their world and what live event companies need to do to respond to them.
Live Events Forum
Where: The Westage: Ballroom B

When: Wednesday, June 8, 3:00 - 4:30 pm
Live Events Reception
Where: The Cosmopolitan: The Chandelier Bar

When: Wednesday, June 8, 5:00 - 6:00 pm
Mertzcrew's All-in-One AV Crew Management System
Last but not least. If you're looking for an innovative way to manage your contractor relationships and manage your entire AV crew management process from scheduling to tracking in a cloud-based solution, stop by our booth for a quick demo and overview of how our simple AV crew management solution can make your operations team's lives easier. You can find us at Booth #C7725 in the Central Hall. We encourage you to sign up for a one-on-one session before our one-on-one slots fill up!
To keep your itinerary on track, keep this full InfoComm schedule on hand: http://www.infocommshow.org/event-info/schedule-at-a-glance
Topics: Innovation, Insider