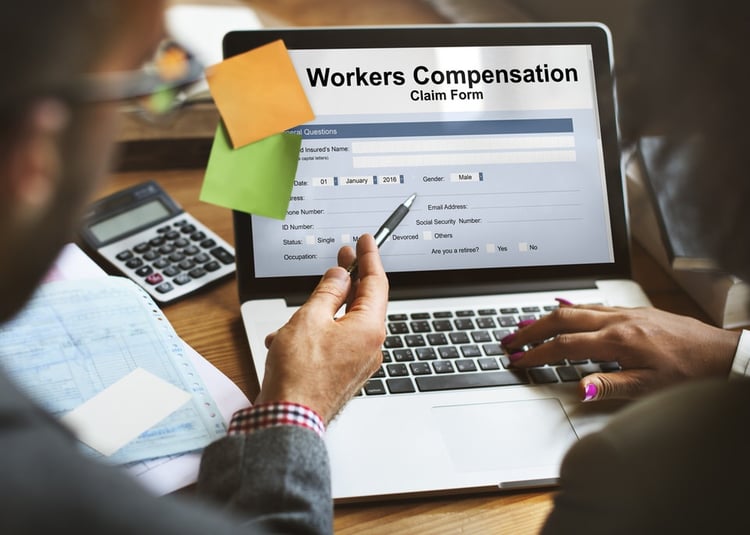 From an insurance perspective, there are a number of risks and benefits to consider regarding the AV technicians that will work on your project. This is true whether the technician is an employee of your company or is a contracted freelancer for a specific project. In particular, one important risk for you to consider before a contracted freelancer begins work on your project is how your company will manage a Worker's Compensation claim (or worse, a lawsuit!) from injuries incurred by the contractor while working on your project.
As an independent and often self-employed business, each state has varying requirements for worker's compensation insurance for contractors. Additionally, each venue may have their own insurance requirements, often more stringent than the state for any person (employee or contractor) working on their property. The key question your AV company must answer is whether you will require the contractor to show proof that they have their own Worker's Compensation coverage or whether you will pay that cost as part of your own policy. Regardless of which you choose, Worker's Compensation coverage must typically be proven to the venue before the project can begin.
After years of working with some of the top brands in the industry, we have found that Worker's Compensation coverage for contractors are typically managed as follows:
OPTION 1: The contractor is required to show the company their proof of Worker's Compensation coverage, even if the state doesn't require it. The AV company assumes responsibility for verifying the quality, type, and amounts of insurance coverage are adequate.
OPTION 2: The contractor is not required to show the company their proof of Worker's Compensation coverage. This is because the AV company has made the choice to add the contractors to their company policy, resulting in the company paying additional Worker's Compensation insurance premiums and managing the claim process should anything occur.
OPTION 3: Companies use a freelance management system such as Mertzcrew to facilitate any contractors on their project. The system will ensure proper insurances are in place, reduce the cost of paying additional premiums, and manage any claims that may occur. The freelance management system should then provide proof of insurance to the company, which can then be given to requesting third parties.
All of these have advantages and disadvantages for each individual organization, but companies that do not require contractors to show proof of coverage take on on the greatest risk and cost in these scenarios. A single injury can adversely affect the company's experience modification factor with the insurance carrier, resulting in a significant increase in premiums and the possibility of the company's coverage being dropped.
Recent examples of claims costs from live-events range from $12,500 for an injury caused to a contractor by another company's contractor working in the same venue, to $83,000 for treating an amputated toe resulting from a dropped road case by the contractor. When these injuries occur (and they will occur), the insurance company factors the cost of these claims against the existing policy. As a result, the company's experience modification will be affected, premiums will likely increase, and coverage can be dropped if the claims are deemed excessive.
One myth is that an AV company can require contractors without proof of Worker's Compensation insurance to sign a contract that waives their right to file a claim or lawsuit if they are injured while working on your project. States do not allow this to be enforced and will require that the company contracting the technician take responsibility for the injury on their own insurance. It also may trigger the state to investigate the company's workforce practices.
To remove your concerns of risk and cost associated to working with uninsured contractors, schedule a meeting with Mertzcrew today to discuss how you can reduce your risk and simplify your freelance workforce management. We have been providing expert advice and service since 2001 to help AV companies protect the most important resource on a project, the technicians.
Topics: Contracting AV Techs